The Prisma handle, inspired by the Olimpo design, further enriches the Luce product line. Fastening, achieved by means of metric screws, makes it possible to use additional self-threading screws to strengthen fixing. It is available in various versions: with or without cylinder, single, double or in conjunction with the built-in handle, also available in two heights (6,5mm and 11mm) to better fit the different sash profile sizes.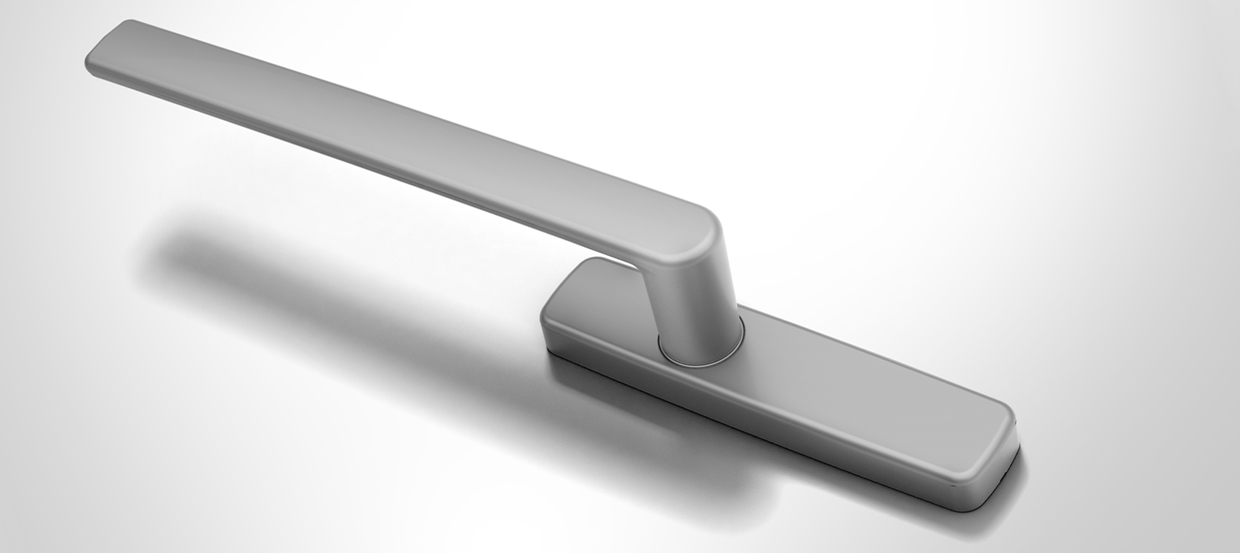 Here is Luce, the first lift and slide manufactured by Fapim, characterized by excellent performances. It fits 22×42 groove profiles and it is suitable to make all kinds of openings. The rollers have a capacity of 340 kg and additional rollers are available to increase capacity up to 440 kg. The lock is compatible with the standard pull handles, but it is the ideal solution with the new Fapim handle, whose design was inspired by the Olimpo line. The lock backset of either 27,5 or 37,5 mm is perfect for doors up to 400Kg. Luce has two locking points and it is pre-set for a third one. The case is made of zamak, and it is totally sealed. Keepers are made of steel, and microventilation is provided in the special version. Rollers' wheels are in delrin with high quality bearings and supporting structure in zamak. The wheels' support is made of steel. The brand-new Slim rollers, thanks to their reduced overall dimensions, fit profiles with groove of16/18/22mm in width (adjusting shims included) and 30mm in height. The guaranteed capacity of 250kg can be increased up to 400Kg with a pair of additional rollers having the same features as the 42mm version (brush, sash support, fixing, etc.).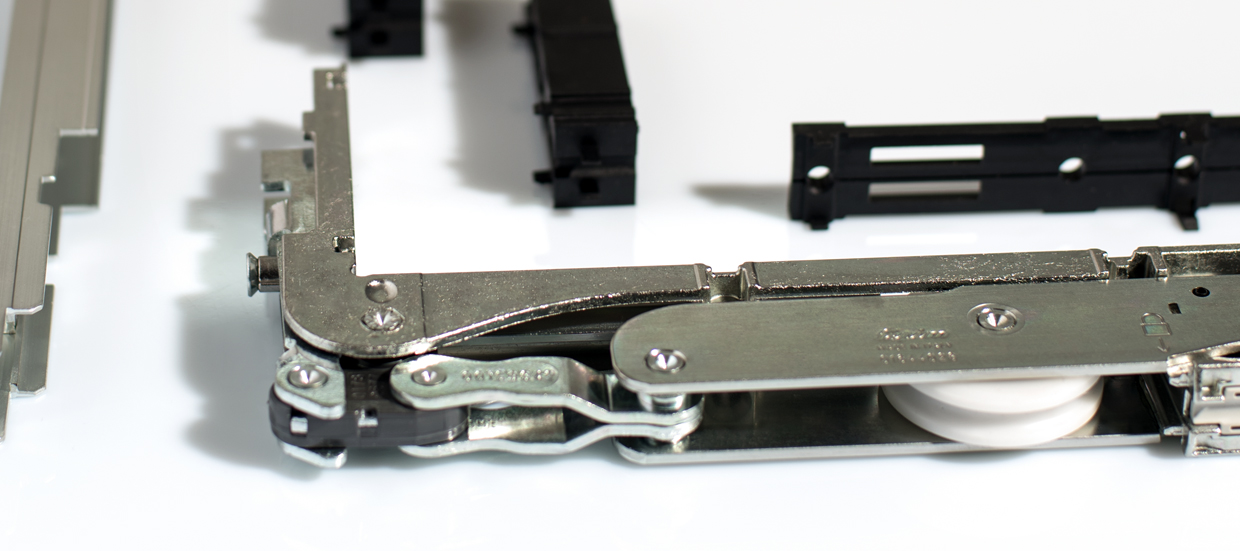 The locks, pre-set for European cylinder assembly, are made with a strong zamak case, totally sealed to protect inner mechanisms from possible machining wastes. They are available with either 37,5mm or 27,5mm backsets, both suitable for doors up to 400kg. The front side, made of silver galvanized aluminium, includes the two standard locking points and is pre-set for a third additional locking point. Locks are available in five different lengths and two extensions are provided in case of very high doors.
Keepers, being made of pressed steel, are quite strong and shaped in such a way as to facilitate an accurate positioning of the sash when closing. They are available in different heights to fit the various profiles and in the version with double closing position for the ventilation function. Height can be adjusted through additional shims, whose positioning is facilitated thanks to the optional template.
Luce