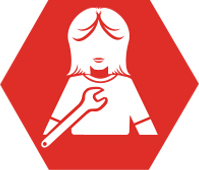 Privacy Policy on the processing of personal data
FAPIM S.p.A., as the Data Controller of your personal data, in the person of its legal representative, pursuant to and for the purposes of Regulation (EU) 2016/679 (GDPR), hereby informs you that the above-mentioned legislation provides for the protection of persons and other subjects with regard to the processing of personal data and that such processing will be based on the principles of correctness, lawfulness, transparency and protection of your privacy and your rights.
Processing Purpose: in particular, your data will be processed for purposes related to the implementation of the following legislative or contractual obligations:
Administrative management, legal obligations;
Legal treatment of applicants;
Functional data processing for the fulfilment of these obligations is necessary for the proper management of the relationship and provision of such data is compulsory for the implementation of the above-mentioned purposes. The Data Controller also points out that failure to provide, or incorrect communication of, any of the mandatory information may make it impossible for the Data Controller to guarantee the adequacy of the processing.
For the purposes of the aforementioned processing, the Data Controller may become aware of data defined as common and particular, i.e. sensitive or judicial within the meaning of the Privacy Code, whether yours or of your family members and/or cohabitants, when necessary for the purposes specified above and as better described in the full Applicants Privacy Policy found on this website.
All processing is carried out in accordance with Chapter II of Regulation (EU) 2016/679.
Disclosure: your data will be stored at our premises and will be disclosed exclusively to the subjects responsible for carrying out the services required for the proper management of the relationship, with guaranteed protection of the data subject's rights.
Your data will only be processed by personnel expressly authorised by the Data Controller.
The Data Controller will not transfer your data outside of the European Union.
Any communication that does not respond to the purposes expressed above will be subject to your prior consent.
Storage: Your personal data will be stored in the manner indicated above, for the minimum time required by law. Your data will be retained for 5 years or for the duration of the employment relationship on the company's software and/or in paper-based folders. Upon deletion, the data may still be retained but anonymised.
You have the right to obtain from the data controller the deletion, communication, updating, rectification, integration of your personal data, as well as, in general, the right to exercise all the rights provided for by Article 7 of the Privacy Code and Chapter III of the GDPR, Articles 12 to 23, including the right to lodge a complaint with the Data Protection Authority.
Job applicants