We are one of the world leading producers of solutions and fittings of high quality for windows and doors and a point of reference for all the industry operators.
Our production process, fully integrated and vertical, is one of the Fapim points of strength, that allowed to establish ourselves on the market as a guarantee of high quality and reliable products.
Our accessories have passed all the tests of resistance and wear which they have been subject to and our systems for surface finishes have obtained the Qualicoat and Qualanod quality marks.
Our product
We offer one of the most complete range of products on the market today,
able to meet the various needs in the world of aluminum windows and doors.
Online catalogue
The entire Fapim catalog, complete with technical data sheets, video tutorials and instruction sheets.
Go to the Catalog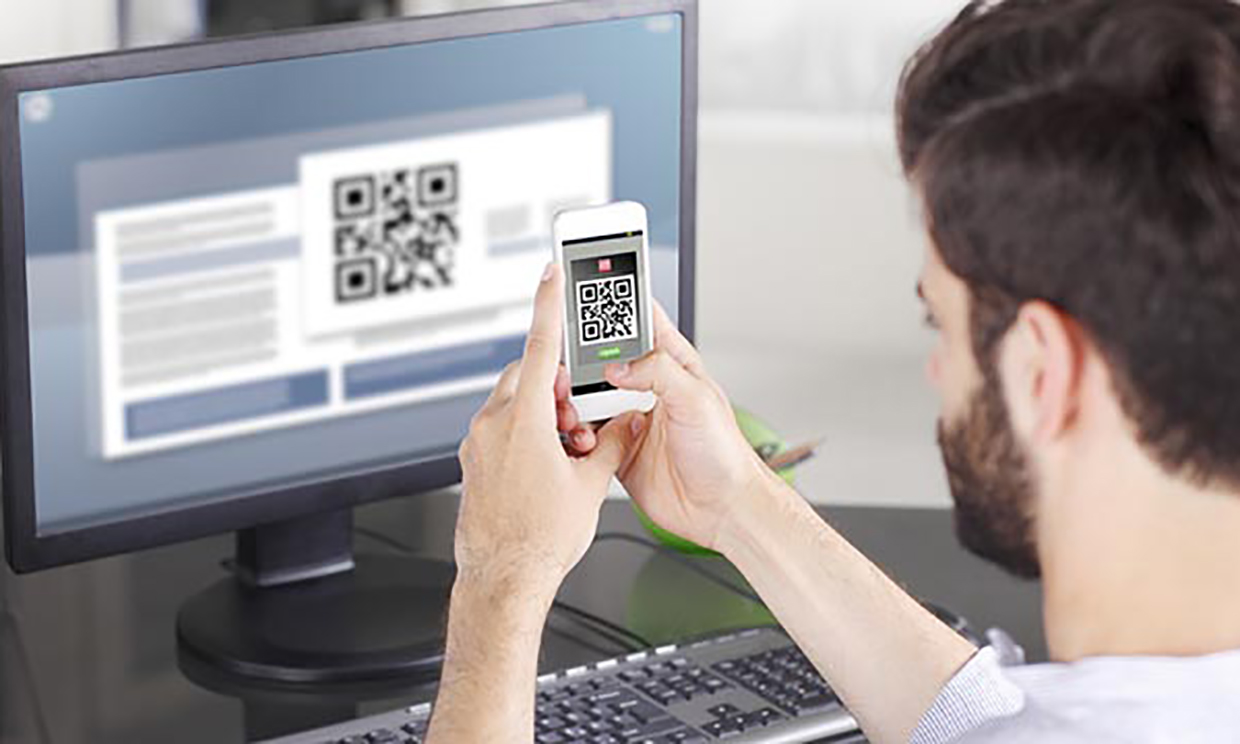 As of 1 February 2019, all Fapim products will carry a QR code on the label which can be used with any reading app and allows to access the corresponding Fapim online catalogue page.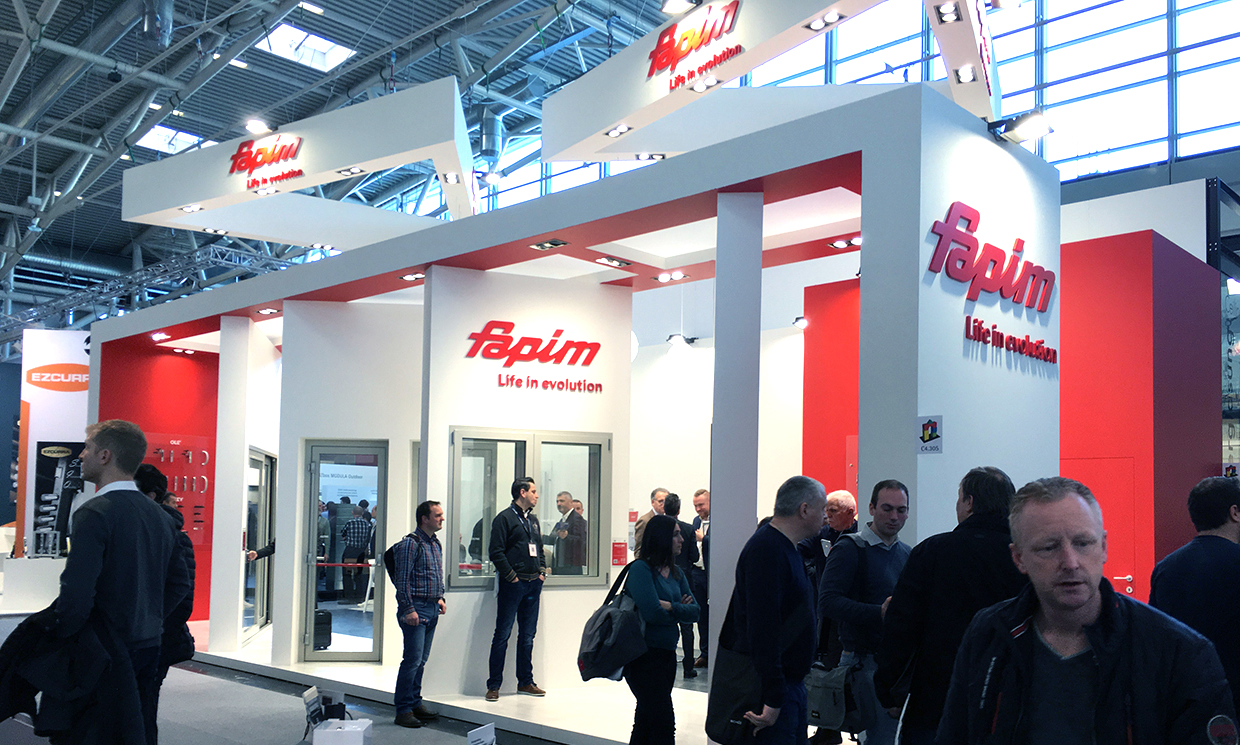 Visitors from all over the world, especially from Asia, Eastern Europe and Russia, were welcomed at Fapim's booth, set on a surface of more than 70 square meters, with its original shapes and the typical red and white colours, hallmark of the company: actually noteworthy numbers, far beyond our expectations.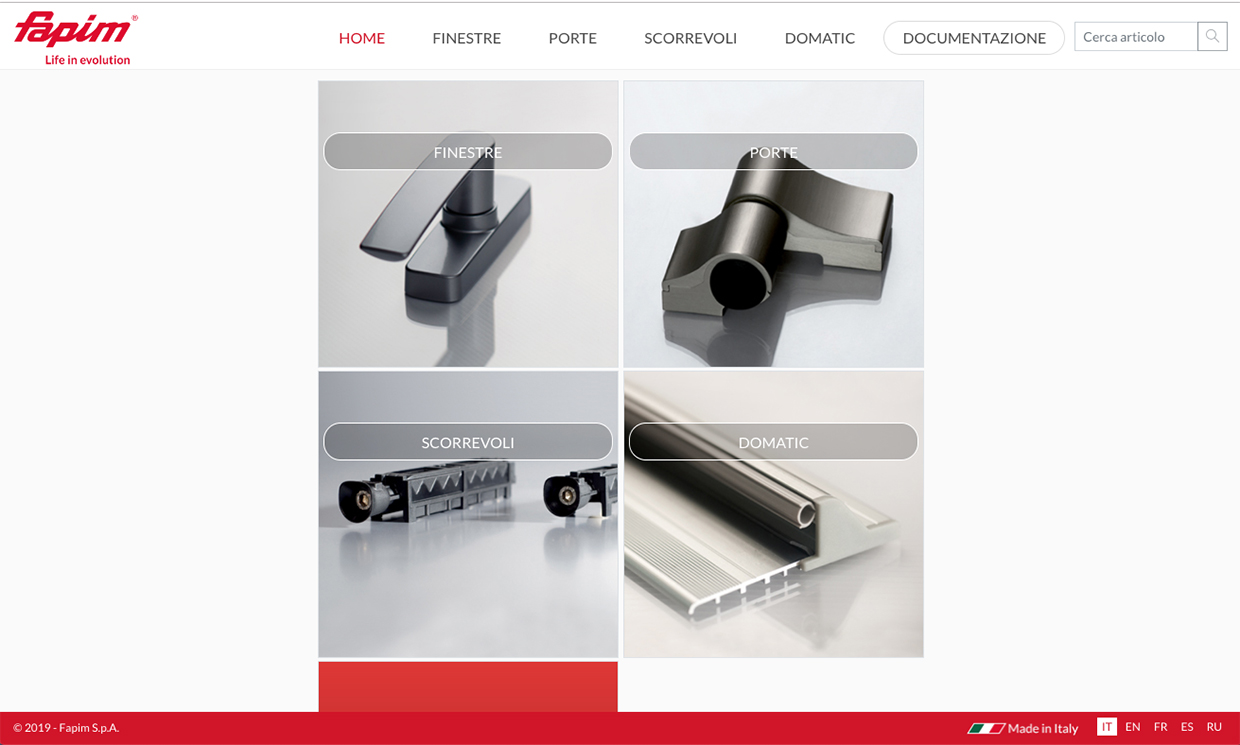 The Fapim online catalogue is a powerful and constantly updated tool that allows you to explore in detail all codes included in the Fapim price list.
It was created in 2014 to celebrate the 40th anniversary of the company, and it stands as a tribute by the second generation of the property to their parents. It witnesses, through original and often unique documents, the corporate history.
Go to the Museum
Home