From here begins the exploration of our new online catalog. Browse through the categories and subgroups to discover all Fapim products. In the detailed and always up to date article sheets you can see the video tutorials and browse the informative brochures and technical attachments.
You can search for products quickly by directly typing the article code if you are an expert, or through a generic description: the catalog will show you all the results in order of relevance.
Go to the Catalog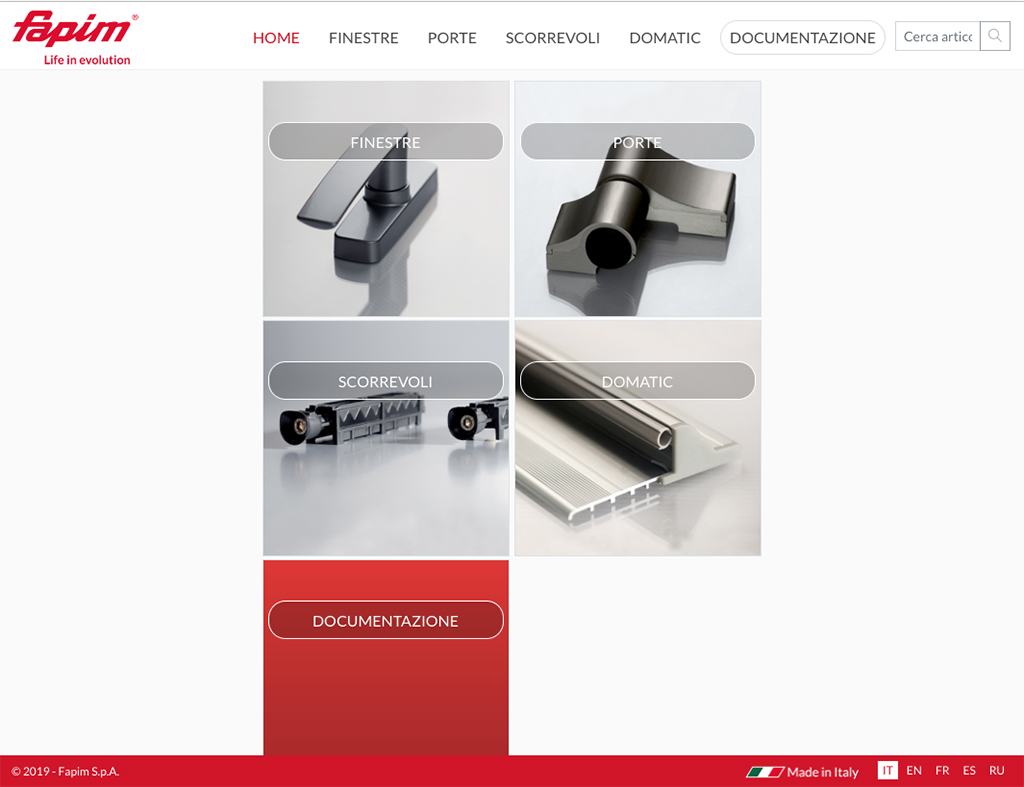 If you want to have the Fapim world always at hand, download the "FapimApp" for Apple and Android systems. Find the online catalogue and organise your "Project" list. These valuable tools will help to speed-up installation and will allow you to get in contact directly with our technical support service.
Catalog