Fapim's logo has always come with the "Made in Italy" wording, but what does this mean exactly? In an economic environment where assembling in Italy parts coming from anywhere in the world is considered enough to earn the right to use the "Made in Italy" designation, in Fapim we actually place much higher value to these three words.It stands for strategic choices made in the years of the race towards Eastern Europe first and Far East after, when the three founders chose to continue to produce exclusively in Italy; the determination of the second generation of the ownership to pursue this way, also selecting suppliers who implemented the same policies and paid equal attention to quality and traceability. And again, in this year marked by the pandemic, 100% Made in Italy meant 100% recovery of productivity as soon as possible, company reopening after the lockdown, design of new spaces and increase of production areas, look towards the future investing in the development of new and innovative in-house skills.
This is Fapim's Made in Italy, and we will try to explain it more closely below!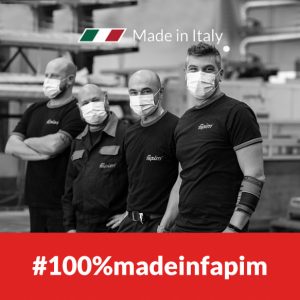 #2 Productivity at 100% in 2020: apart from the two-week lockdown period, Fapim managed to reopen, one of the first companies, thanks to a timely safe restart plan that allowed resumption of the full operating capacity on different shifts, and the smart working of the offices. Safety and efficiency guaranteed!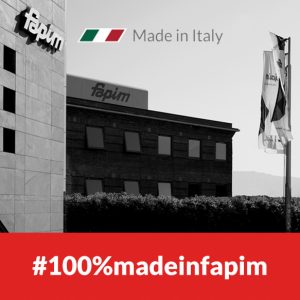 #4 Increase of production spaces: over the past two years we have constructed a new industrial building of 1600 square meters and started the project for the achievement of a second automatic warehouse to increase our production and storage capacity, with the aim of improving logistics to the benefit of our customers.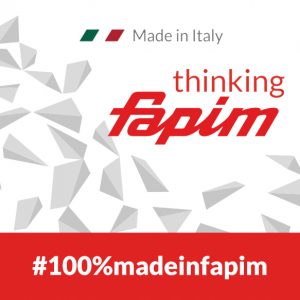 #5 New in-house skills: in recent years we have been focusing on the internal training at all corporate levels, with the recruitment of highly qualified professionals for the introduction of the Lean philosophy and of other advanced tools, whose heart is the Thinking Fapim laboratory, where we plan our future.