Fapim took part to the 17th edition of Glass Build America exhibition in Atlanta, from 17 to 19 September.
Some of the most renowned products in the American market were presented at Fapim's booth. Among these the Magicube concealed hinge system with 180 kg capacity and 180° opening and the system for outward openings Out with either standard or long handle cremone bolt, as well as our turn restrictor, certified by the DOHMH New York Department for the prevention of falls from the window.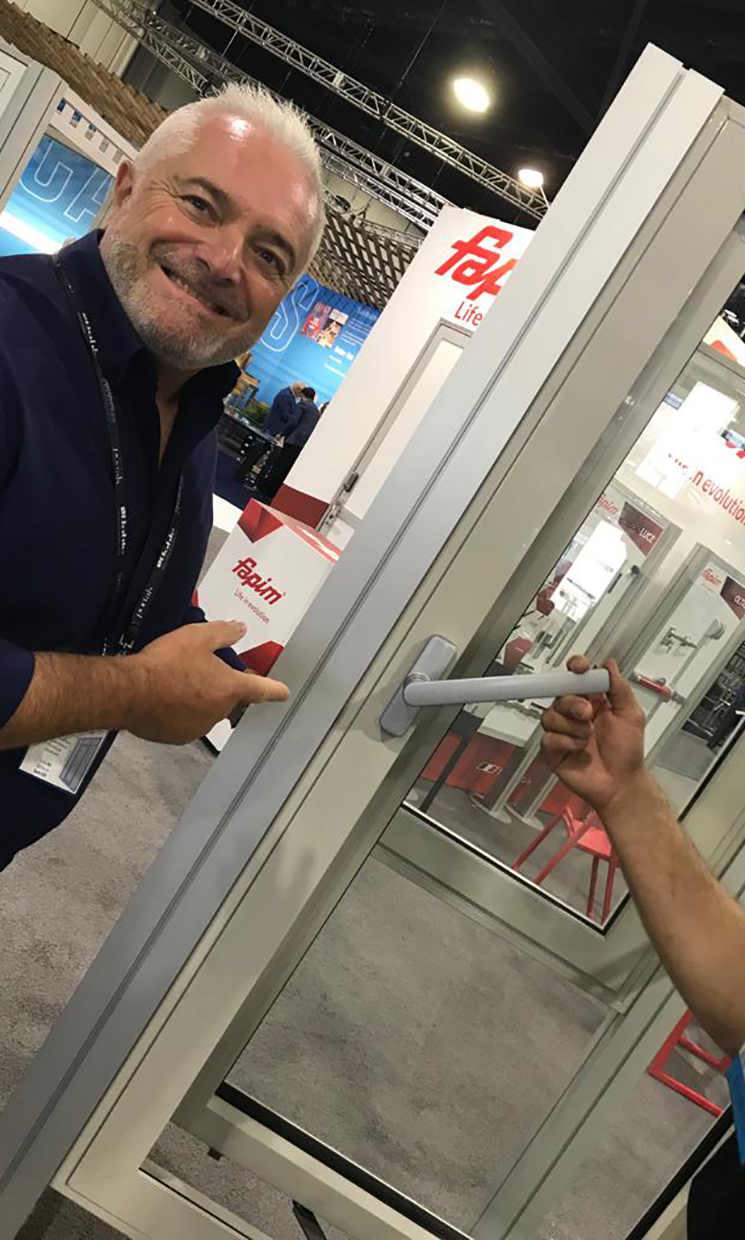 Our new Oltre panic bolt for emergency exit was also exhibited in its push operated version, which has recently obtained the UL certification. This certification refers to the UL305J standard for mechanical performance and durability, basically the ideal solution to combine reliability and design 100% made in Fapim.
Finally, all Fapim digital news, including the brand-new App for Apple and Android, the online catalogue and the tutorials on the YouTube channel.
See you at Glass Build America 2020!