OLTRE, the panic bolt 100% made in Fapim, characterized by innovative design and excellent performance, has been certified according to the UL 305 and CAN/ULC S132 standards. This certification – that meets more stringent standards than the European one and specifies the requirements for manufacture, operation and testing of the panic devices – follows the European certification according to the UNI EN 1363-1:2012 / UNI EN 1634-1:2014 standards; the fire test was passed obtaining a REI 90 resistance to fire.
Latch bolt totally made of Aisi 304 stainless steel, with high corrosion resistance, mechanical strength and REI 90 fire resistance as standard on all versions.
The self-locking system, available as standard on the central locks and top/bottom vertical closures, ensures compliance with the safety requirements to doors equipped with panic bolt as well. The use of a high performance engineering polymer in the areas of higher stress, allows to considerably reduce the opening force, without jeopardizing the mechanical strength.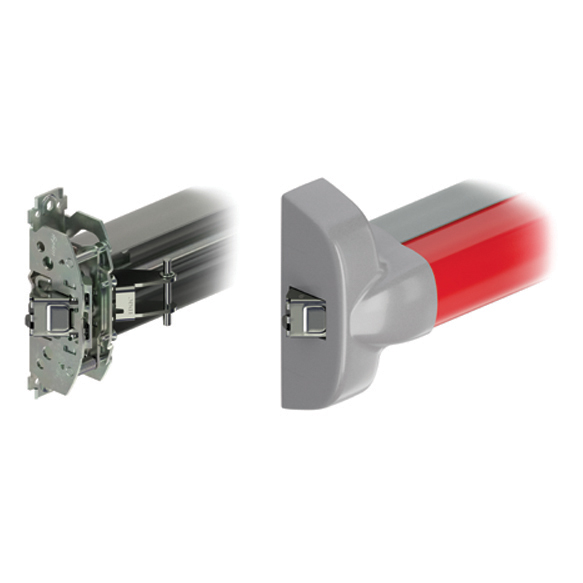 Central locks suitable for use on fire-stop doors, equipped with handle cam and self-locking system with the latch-bolt. A compact, simplified mechanism allowed to improve performances significantly. The casing has been reduced as well, although ensuring continuity in the shape, for better aesthetic and visible screws removal.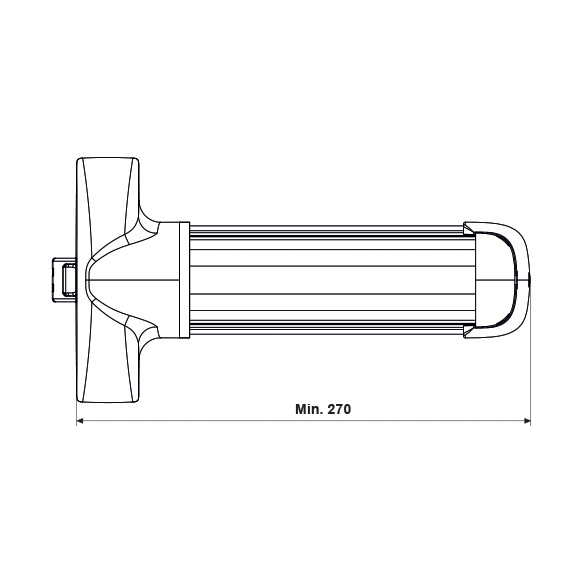 Small size
The Push version's mechanism inside the push bar has been reduced and simplified to ensure safe operation on the entire length of the bar. Central and lateral casings were redesigned, in full shape continuity, to cut the overall dimensions. More specifically, the lateral casing was split in one fixed part and one movable part, thus improving both operation and safety. This revision makes
trimming easier, allowing to shorten the panic bolt length up to 270 mm.
Top/bottom closures suitable for use on fire-stop doors. The vertical ones are equipped with self-locking system provided as standard; the lateral ones can be used in an intermediate position in the event of multiple closures.
New outside access drive aesthetically combining with the Olimpo line; its smaller size makes it suited for contemporary design. It is available with or without cylinder, in both standard version, or with cylinder replaceable with the drive already installed.
New electrical outside access drive. It replaces the traditional mechanical drive. The handle is electrically operated through either push button, access control system, or cylinder actuation. It is equipped with electronic dogging device, timer and with a LED signal indicating the actuation of the handle.