The FP21 automatic punching machine for polyamide rods performs the machining operations on the rods required for all types of opening configurations.
Its new interface is available in 7 languages and is very intuitive, enriched with icons and symbols to help you correctly choose the configuration required in relation to the size and type of frame to be achieved.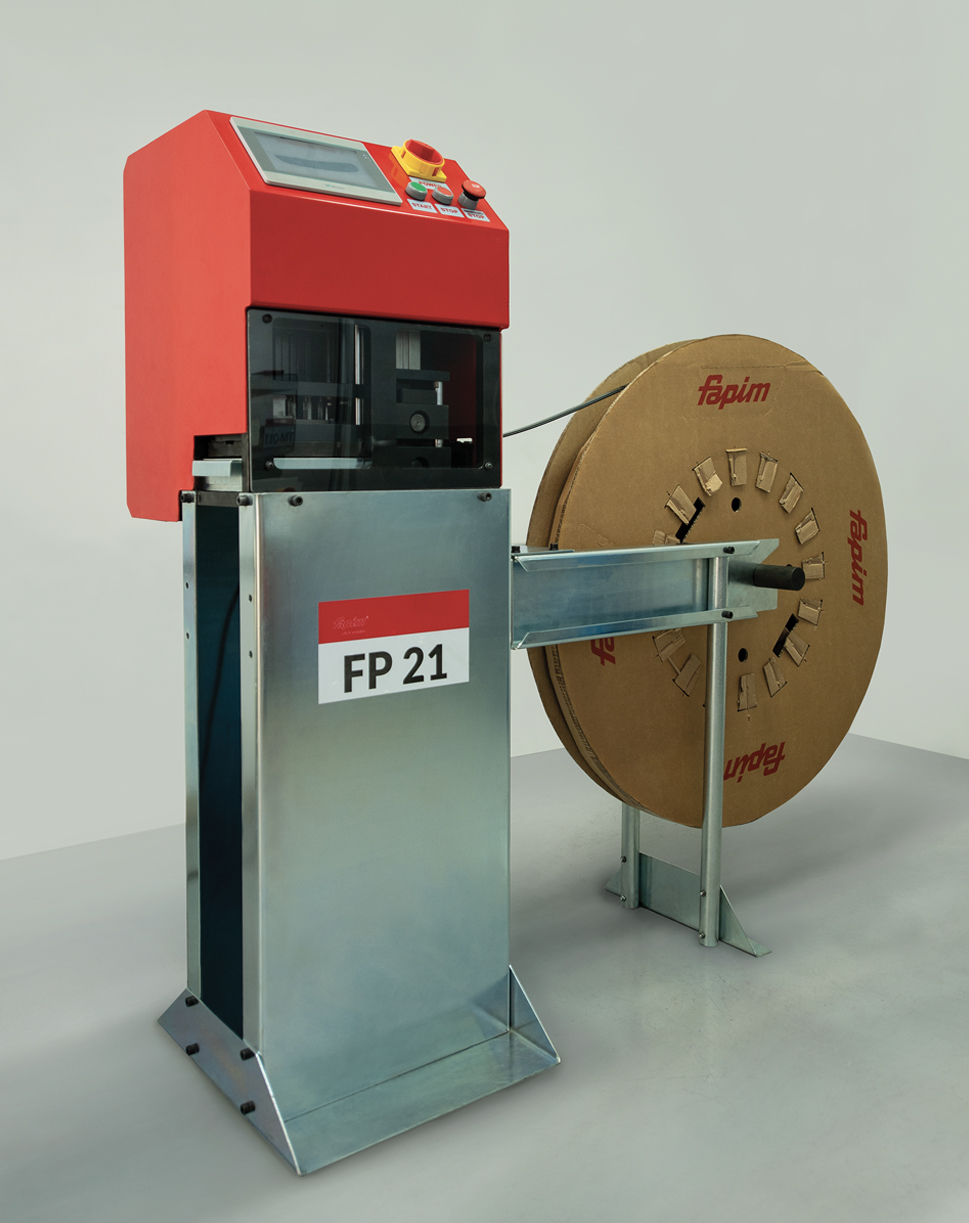 FP21 is equipped with a Wifi connection so the software is constantly kept up to date to ensure Its long-lasting performance.