Fapim range of outward openings expanded and now includes GAIA, the cremone bolt inspired by the unique OLIMPO design.
GAIA is reversible, with an inclined handle for assembly on small sashes. The 27 mm wide base allows application on small profiles. It is available today in a bi-directional version, while the monodirectional version will be available shortly. The forks are made of high resistance special steel, ensuring appropriate performance also on big size sash profiles. The forks' grasp length allows micrometrical adjustment up to 42 millimetres. They will be soon available in the version with key and with slim handle (height of 35 millimetres with two forks) and with different size connection pivots. Its features allow quick and easy installation with no need of any additional operating mechanisms and the possibility to use extra screws to get a stronger fastening.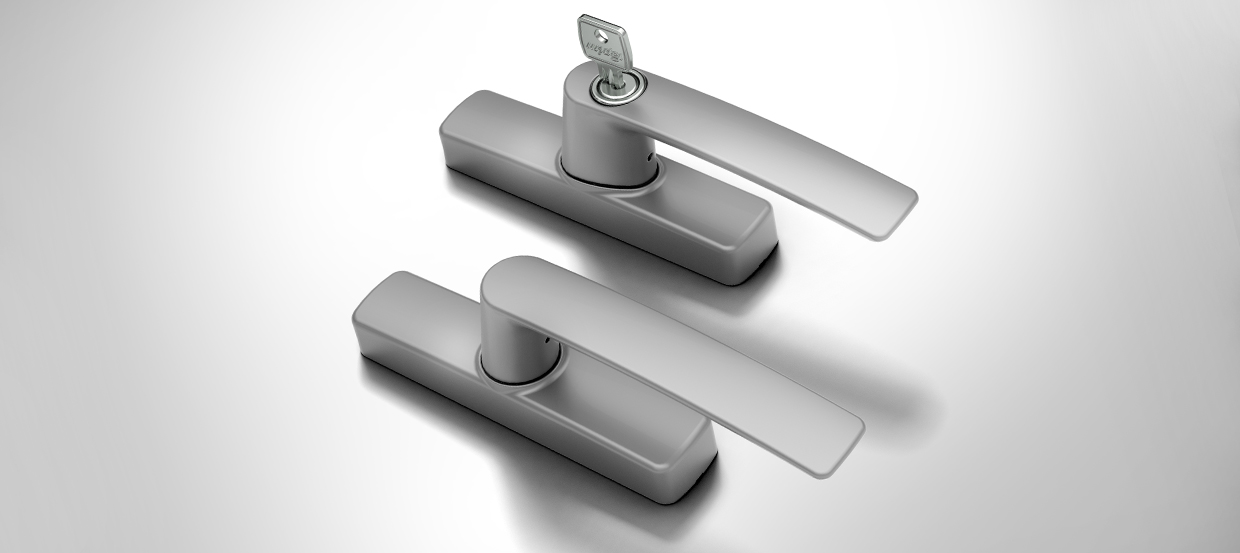 The Gea cremone handle completes the Olimpo line with high quality technical solutions and valuable materials. It is available with one or two forks and also with key, in powder-coated and pvd finishes. It is also available in the mill-finished version for an easy assembly with no need of any additional special tool.
Cremone handle in die-cast aluminum, available in painted or raw finishes, with one or two outlets.
Equipped with galvanized steel pinion and springs, stainless steel rack and forks, lower nylon plate and self-locking stainless steel counterplates.
"Light" version of the Nefer cremonese, it maintains its appearance, characteristics, quality and reliability.
Cremone