Our Galicube system now includes the all-in-one 150 version, guaranteed for weights up to 150Kg. The 3D horizontal, pressure and height adjustments have been increased and are even more effective in case of heavy doors. Hinges and arms are different with respect to the current range, while basic kit and rod-cut are the same. The new hinges are still extruded, therefore anodizable, and have the same size and look as the previous ones.The new lower hinge counterplate, made of zamak, ensures a more accurate and reliable fastening on the sash. Other features of the new 150 version include fixing of hinge upper pin through metric dowel and a high resistance pin made of galvanised steel. Combined hinges are available. They have the same look, capacity, vertical and horizontal adjustments, while fastening is carried out with no need of any additional kit. All hinges are made in both flush and overlap version.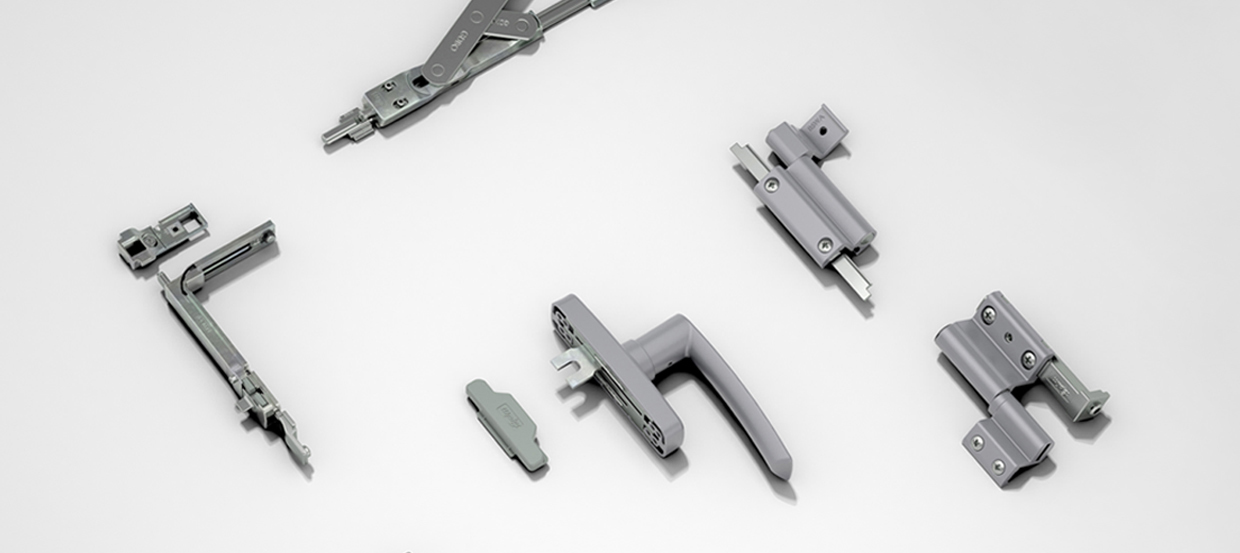 New and innovative tilt and turn mechanism, for Eurogroove profiles, available in the 130 kg version. Equipped with three-dimensional adjustment: horizontal, vertical and press-fit of the gasket, with paintable and oxidizable hinges and hinges for second leaf with identical design.
Tilt and turn mechanism for Eurogroove profiles, certified to 130 Kg. It is equipped with horizontal and vertical adjustment, universal and ambidextrous.

Galicube and Galiplus2