Accessories for curtain walls
Available in two versions, one similar to the Nefer line, the other with ergonomic handle, off-centered and with curved end, to facilitate gripping and handling, especially during traction. They are made of die-cast aluminum, with pinion and spring in galvanized steel, rack and forks in stainless steel, lower plate in nylon and self-locking back-plates in stainless steel. Connection to operating rod is made with a cylindrical pin, which can be adjusted and adapted to the varying profile dimensions, and which also facilitate machining on the rods.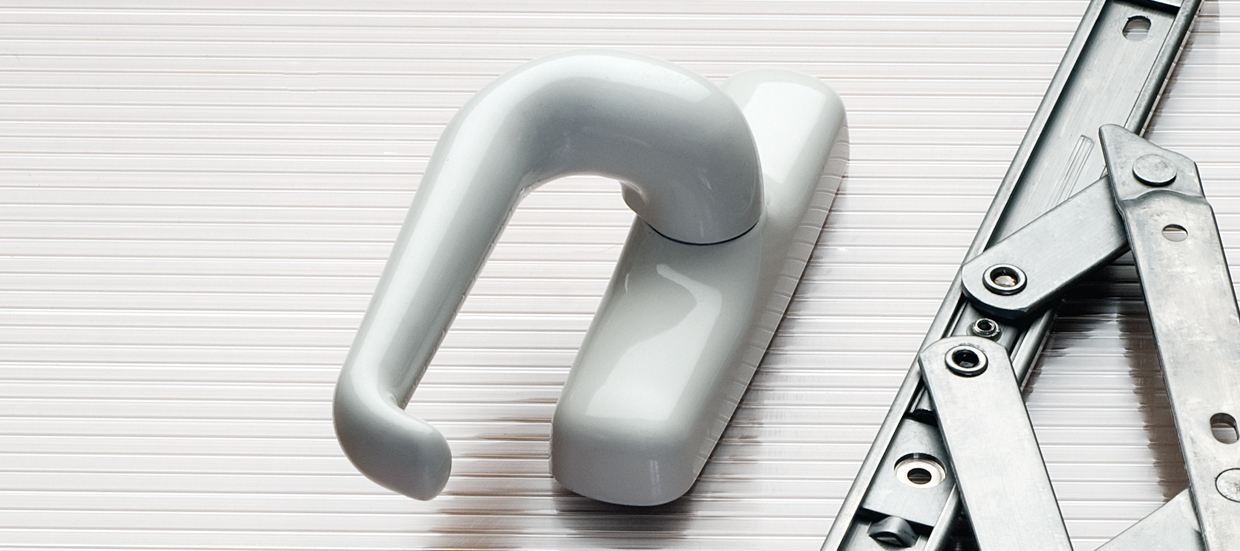 A true concentrate of technical innovations, they are fully made of AISI 304 stainless steel and tested according to the American AAMA 904-01standard, available in six versions, from 14″ to 28″ inches. Versions from 18" to 28" are equipped with six levers (instead of the four traditional ones) and with a double slider rubbed to ensure perfect balance and stability of the window during handling and opening. The device to reduce the opening angle is also important as well as the particular shape of the upper end ensuring smooth and easy positioning of the levers and optimum closing.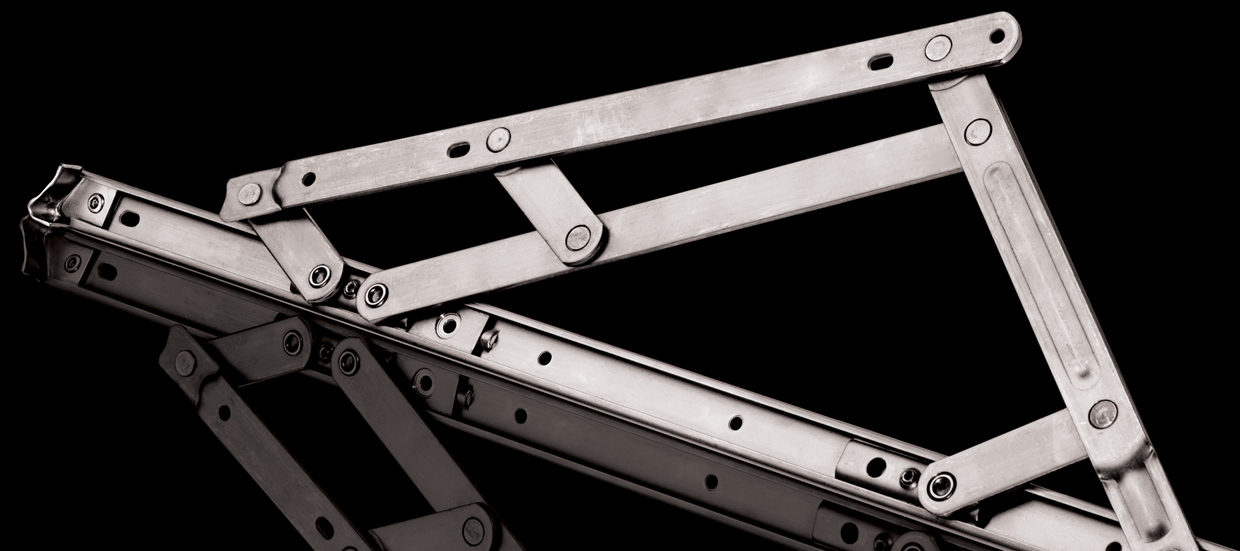 The Vista line is completed by a series of accessories rich in innovation and in high quality technical details. The corner joints allow to add further locking points on window posts and the keepers are equipped with shims for adjusting purposes. A clamping lock is also available to ensure proper large window closure and correct alignment of sash on frame; a device placed under the arms allows perfect adjustment, thus making easier the assembly operations on site.

Vista